Are Regular Termite Inspections Necessary?
Yes. Termites can be difficult to detect as damage can typically be found inside the walls of the home as opposed to somewhere visible. Regular inspections can help identify any termite colonies that have formed.
Why Are Termite Inspections Necessary?
Because of the hidden nature of termite damage, the extent of damage can be severe. Undetectable to a quick visual inspection, you may believe that your home is safe from these unwanted pests. However, if left alone, damage from termites can end up costing you thousands of dollars. Termite damage can include:
Buckling ceilings or walls

Appearance of water damage

Maze-like designs in wooden structures

Mud tunnels on home foundation

Termite swarms
Termite colonies can form quickly and without warning. One example of extensive termite damage can be seen in the video below.
At Twin, our trained professionals can help detect the presence of termites wherever they may be hiding.
What Is Included in the Termite Inspection?
Once you schedule for a termite inspection with Twin, our termite inspectors will go to your home or listing and look for any signs of termite colonies. This process will take only a few hours, and we will provide you with an extensive report within the next couple of days. Your report will include any signs of damage we have found, and we will provide you with an estimate for the repairs. For more information on the termite inspection process click here.


Can Termite Damage Be Repaired?
Although termite damage can be reversed through professional repairs, repairs should not be made until a licensed termite professional has confirmed there are no more termites in the area.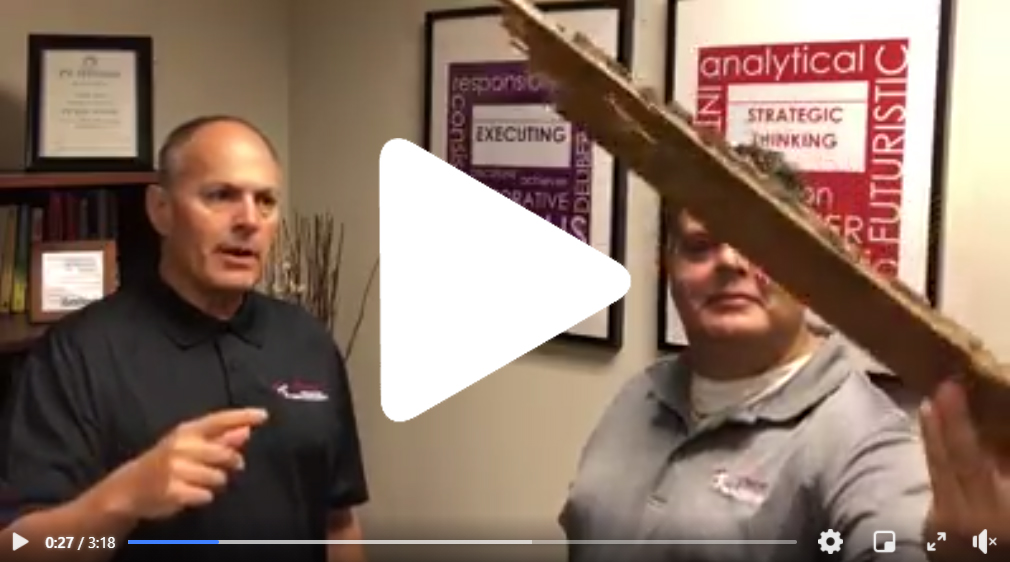 Here at Twin, we offer repair services with estimates included in our original reports. We strive to offer the highest quality of customer service achievable while maintaining professionalism and integrity
How Much Does a Termite Inspection Cost?
Termite inspection prices can vary depending on the different factors of your house. Inspections start at $125 for up to 3,000 feet. Packaging options can be found below.
Twin Termite is proud to work hand-in-hand with many of these areas' leading realtors, property management companies, businesses, restaurants, and title & mortgage companies. We offer the finest customer service in California paired with the most competitive prices around.
Ready to order? Click the Schedule Service Button at the top of the page.